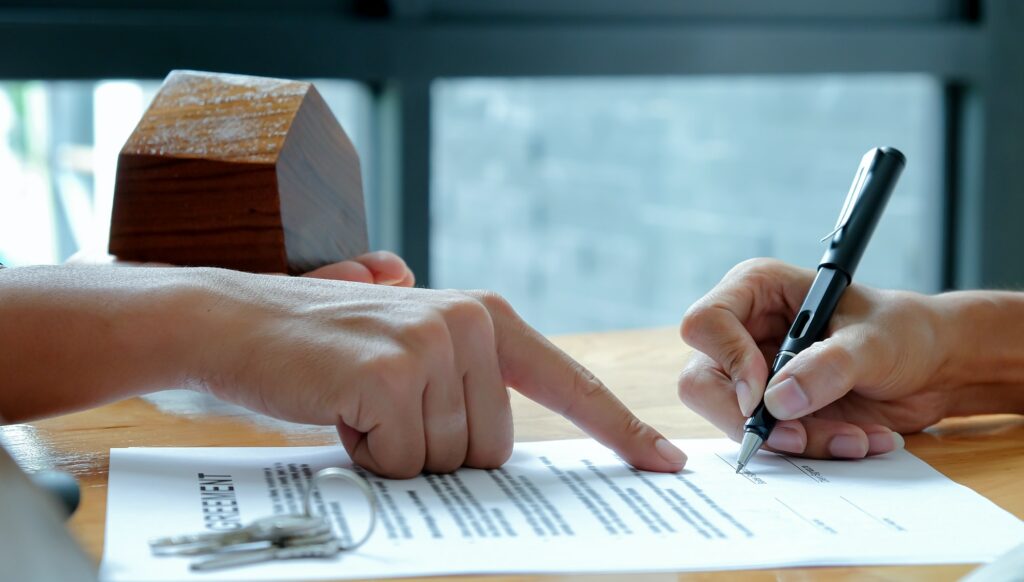 The recent craziness in the real estate market including record-breaking prices and highly competitive bidding wars has even the deepest pocketed homebuyers seeing challenges.
But for borrowers that are planning to buy a home with a VA or Federal Housing Administration loan, the challenges can be even greater.
Many times, a buyer using an FHA or VA loan to finance a home purchase can find their offer rejected by a seller and their listing agent when there are multiple offers on the table. There's no hard statistic that shows the solid number of these types of offers being rejected,  but there have been reports from real estate professionals saying that current home sellers are placing the highest value on receiving cash offers and this is followed by financed offers with 20% down payments.
Purchasing a home right now can be very overwhelming, there are aspects of selling a home that can be overwhelming right now as well. It can be very difficult and stressful to receive home offers in the double digits and be expected to pick the best one. For some sellers being overwhelmed with about 15 to 50 offers can mean quickly eliminating mortgages that are backed by VA or FHA loans. These loans tend to have lower down payment requirements and a less strict set of rules when it comes to credit scores, and this sometimes conveys to a seller that it is a less solid means of buying a home than competing offers.
How an FHA loan or VA loan differs from a conventional or traditional loan
Both of these loan programs impose less strict restrictions and qualifiers than their conventional counterparts. The standard down payment for a conventional loan is about 20% though there are some that require a lesser down payment were as VA and FHA loans have a minimum of a 3.5% down payment. Today conventional and traditional loans require a much higher credit score for qualification where the VA and FHA loans will qualify borrowers with credit scores in the 600s.
Unfortunately, there are many misnomers about these types of loans, and sometimes a seller or listing agent can take into account these permissive standards and think that the buyer is less responsible as compared to other buyers.
More: Five Ways You Can Prepare Your Finances to Buy a House
There can be some logic to this assumption as there are questions as to whether a buyer will be able to afford the purchase should the appraisal come in much lower than expected, as they will be expected to come up with the extra funds to continue with the purchase in cash. There is a lot of uncertainty around the added cost possibilities when a VA or FHA loan is used in the eyes of the selling party or the listing agent.
Some tips to getting your offer looked at when using a VA or FHA loan to buy a home
There are some ways that you can get around the misconceptions of using one of these types of loans when putting in an offer to keep your offer within the competition when there are many offers on the table.
Find a smart expert realtor
Realtors with the most knowledge of the real estate market will know that any misconception about these types of loans can be unfounded and that looking into the individual offers is the best way to go.
Finding a realtor that is knowledgeable and ready to go to bat for you in communicating that your loan is solid, as well as your offer, is a key step. One of the best ways you can find a realtor that is ready to go to bat for you when you buy a home, is to simply ask the question how they feel about the type of loan you are using. If an agent tells you that you will never win out a bidding war, it is time to move onto the next agent.
Find a lender willing to do some extra work
In some cases, a lender can also call up a listing agent and ask them about their knowledge of the type of loan you are using to help them see that your loan is solid and you are making an offer that they can trust. In some cases, for VA loans, the borrower could simply be preferring to take advantage of the better benefits to them through the VA loan program when they buy a home.
A great lender that is willing to communicate with the listing agent can also let them know this and let them know that the borrower is a very solid financial candidate for a home purchase and is smartly using their best mortgage options with a VA loan.
More: Should you co-sign on your kid's mortgage?
For more information on purchasing a home in San Tan Valley Arizona and surrounding areas, please contact me anytime.
What Is Your Home Worth?