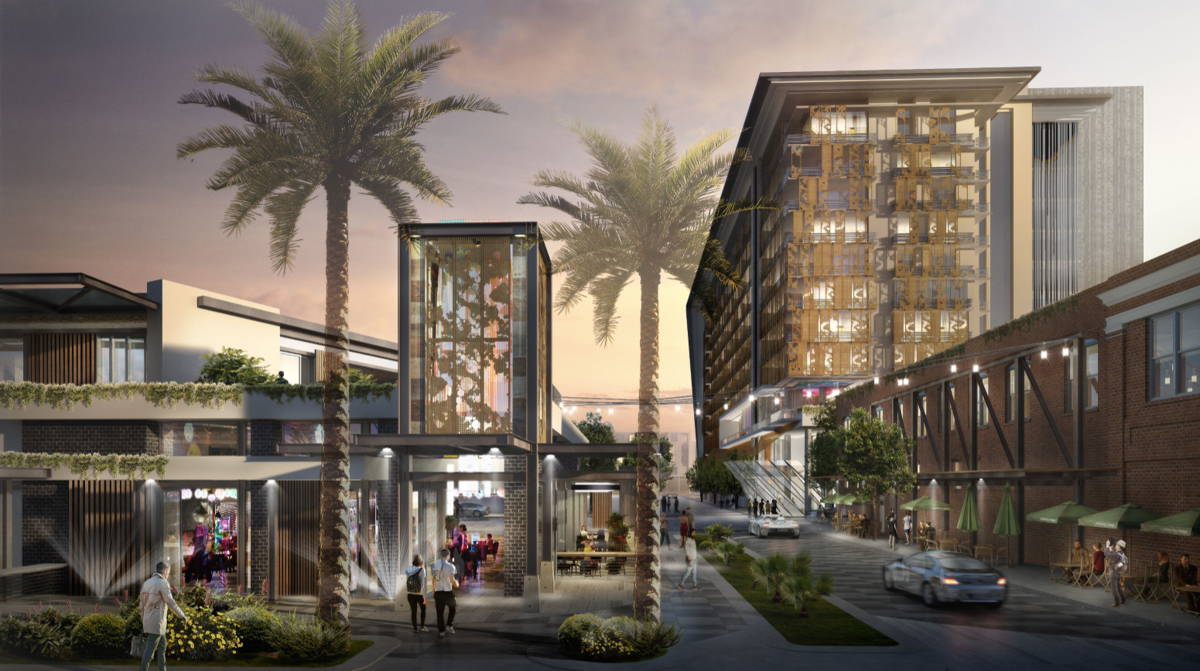 Phoenix-based Habitat Metro LLC is proposing a 14- or 15-story project on city-owned land just west of the Mesa Arts Center. It would offer at least 75 boutique hotel rooms and 75 upscale apartments.
The City Council approved a non-binding memorandum of understanding with Habitat Metro on July 10. That paves the way for more detailed negotiations leading to a final development agreement.
Tim Sprague, a principal with Habitat Metro, told the council on July 6 that downtown Mesa is ripe for such a project. He cited light rail, the arts center and the presence of college campuses as catalysts.
Sprague said his company has been active for 14 years in urban redevelopment. It has built two condo complexes and a boutique hotel next to Hance Park in downtown Phoenix. The projects, he said, are valued at about $130 million.
In Mesa, the hotel would be built on what is now a 102-space city parking lot on the west side of Drew Street, just south of Main Street. It would tie in with a building at 29 W. Main St., which would offer restaurant and retail space, as well as a 5,000-square-foot events center.
"We think it will truly activate the area," Sprague said.
Jeff McVay, who works for the city as manager of downtown transformation, said the project poses several complex, but not insurmountable, legal issues.
They include leasing the air space over the parking lot and the possibility of giving the project a tax break through a mechanism called a GPLET.
That acronym stands for government property lease excise tax. It permits a city to actually own a development project, allowing the developer to save money by paying excise taxes in lieu of property taxes for eight years.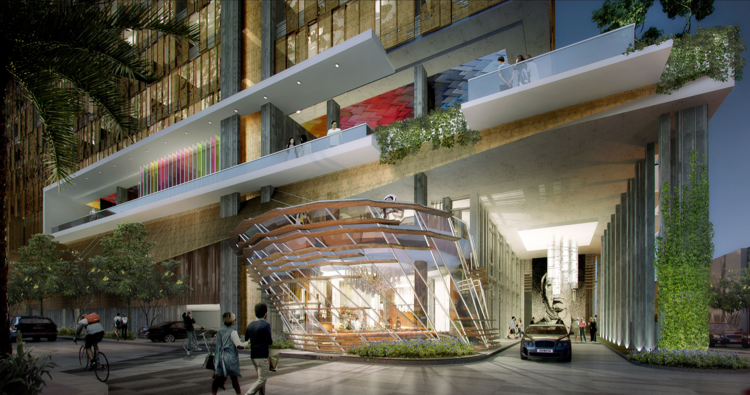 The final agreement also might include a break on the city's hotel bed tax. McVay said the overall public benefit from the project would justify such tax breaks.
One potential wrinkle, McVay said, is that when the land was given to Mesa in 1957, the donors stipulated that it be kept in perpetuity as a parking lot. The plan calls for a parking garage that would retain the existing public spaces under the new hotel, and McVay said descendants of the donors are being contacted to obtain their permission for the project.
In addition to retaining the public parking, the project would provide parking for hotel guests and apartment residents.
The city and developer have until June 30, 2018, to finalize a development agreement.
Mesa has not seen construction of a new downtown hotel for at least 30 years, and only recently have developers begun working on plans for market-rate housing in the neighborhood. Recent new housing in the area has taken the form of low-income projects financed by federal tax credits.
Mayor John Giles said Sprague's proposal, unlike many that have come before the council, is solid.
"I was on our City Council 20 years ago," Giles said, "and I've been seeing pretty pictures of downtown Mesa brought into this room by real estate developers nonstop for 20 years. So, I'm kind of skeptical."
But, he said, "I'm not skeptical when it comes to this development because this is not a guy with pretty pictures … I think we will look back on this project as a tipping point for downtown Mesa."